HOME
WILD SURVIVOR QUEENS

VSH / SMR / RUSSIAN
PACIFIC NORTHWEST WILD SURVIVOR STOCK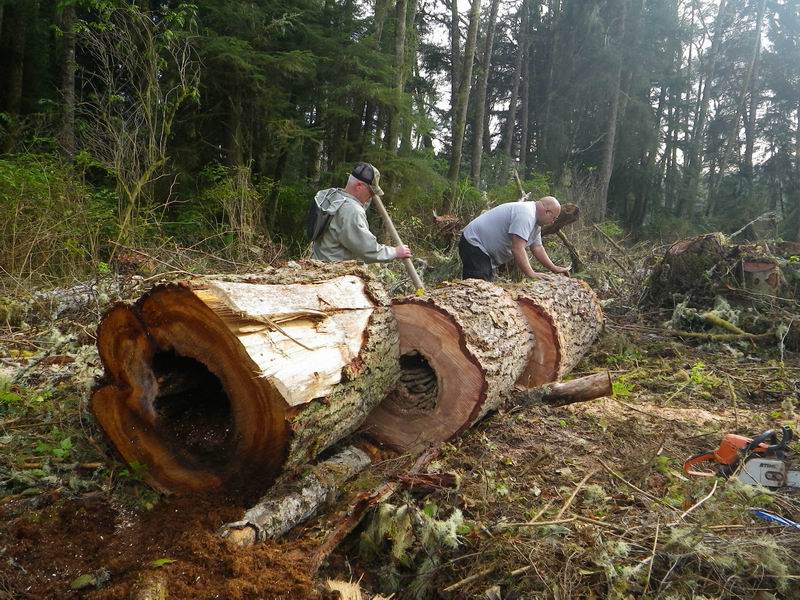 Cooperation w/ our local eco-friendly loggers nets another isolated wild swarm!
---
TRANSFORM YOUR COLONIES
REQUEEN WITH OUR TESTED & PROVEN STOCK:
HARDY & HYGIENIC - DISEASE & MITE RESISTANT
WORK AT COOLER TEMPERATURES
ABUNDANT DRONES - ISOLATED MATING YARDS
SELECTING FOR NOSEMA TOLERANCE SINCE 1997
15 YEARS NO CHEMICAL MITICIDES - 7 YEARS NO FUMAGILLIN
---
QUEEN HONEYBEES FOR SALE
Available July - September
Young, well-mated queens will continue to produce brood later into the fall insuring a strong population of winter bees.
---
OWA BREEDER QUEEN SELECTION CRITERIA
:
We graft from untreated colonies whose queens have been overwintered for a minimum of one season, and have passed our strict standards for these following traits:
Minimum of 95% removal of freeze-killed brood in 24 hours
This trait will reduce or eliminate Chalkbrood; AFB; and varroa mite levels w/o the use of chemical treatments
Varroa Mite Resistance:
VSH trait is determined by Alcohol Wash Assay during spring brood build-up and fall peak mite infestation.
Grooming Behavior
is determined by Alcohol Wash Assay during the winter broodless period

Nosema Tolerance:
Demonstrate vigor with high exposure: UNTREATED.
Our selection process is verified by in-house microscopic testing and USDA Laboratory reports.
Hoarding Behavior:
Excellent Honey producers;
Heavy pollen collectors
Gentleness:
Able to work without gloves.
Swarming Behavior:
Not prone to swarm
Exceptional survivability